Michael Loftis, L.C.S.W.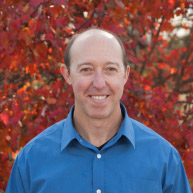 While serving in the U.S. Army as a chaplain's assistant, I realized how vital it was to have a non-biased third party intervene in domestic situations. I saw many newlywed couples struggle as they adjusted to the difficulties of military life.  Many of them were away from family and friends for the first time in their lives.  Seeing how those young couples struggled fueled within me a desire to help families cope with the multiple life events that come their way.
Around that same time in my life, I went on my first international mission trip where my team helped to renovate a dilapidated orphanage.
God again began showing me that there were many needs in the world around me. The children in this third world country were poor, tired, and hungry, and they had many other needs also. Over the next few years, I was faced with many other situations that showed me how abuse, addictions, mental illness, divorce, grief, and many other circumstances can affect families.
In 1991 while sitting in a village church in Kenya, I realized without a doubt that I was going to complete the necessary training to become a licensed clinician/therapist.
My Journey to Murfreesboro: Counseling Education and Experience
I enrolled at Crichton College and obtained my Bachelor of Science degree in Psychology in 1992. By obtaining my degree from a Christian college, I learned how to incorporate my faith with current psychological practices. After graduation, I began working with adults and adolescents at Parkwood Hospital, an inpatient psychiatric facility. I received much of my psychiatric and social work knowledge as I worked with people who suffered from acute depression, anxiety, psychoses, and addictions.
I gained tremendous knowledge from facilitating group sessions with those individuals. The experience I received was vital in my growth toward becoming a qualified therapist. I went on to complete my graduate studies at the University of Tennessee in Memphis. My Master in Science and Social Work allowed me to have many opportunities. I initially chose to work with the geriatric population in Memphis to help me understand the struggles of those with chronic medical concerns.
After providing individual counseling to the geriatric population, I began doing individual counseling in the Memphis Public School system in a Behavior Modification Program. Through my experiences within that setting I learned that counseling could be fun as well as helpful. After working with children in the behavior modification program for 18 months, the company I worked for closed its doors. I decided I wanted a change of scenery, so I moved to Middle Tennessee. The next few years were filled with the challenges of trying to learn the business side of private practice. Finally, in 1999, I began my private practice with the assistance of Dr. Stephen Nyquist in Cool Springs.
I now actively provide numerous counseling services including: Eye Movement Desensitization Reprocessing (EMDR), Attention Deficit Disorder (ADD), sexual addiction, depression, Post Traumatic Stress Disorder (PTSD), and family issues.
Most of all, I am committed to helping people learn to live a life that is filled with meaning and purpose.