Rochelle Kennedy, LPC-MHSP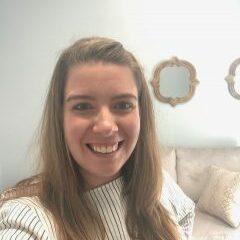 Rochelle has her license as a Professional Counselor and Mental Health Service Provider (license number 4500). Rochelle graduated from Middle Tennessee State University with her Master of Education in Professional Counseling and she provides counseling services for individuals aged 12 and up. She has experience working with crisis and trauma, as well as adjustment, grief, and other life challenges. She is trained in EMDR (Eye Movement Desensitization and Reprocessing) for trauma including domestic violence, sexual assault, terminal diagnoses, and post-miscarriage counseling.
Rochelle's therapeutic lens is based on her Christian worldview as well an underlying belief that everyone learns to function within the systems they interact (family, job, etc.). Rochelle believes that every individual holds within themselves the strength and ability to conquer the difficulties they face. She offers a safe, inviting, and non-judgmental space for clients to do the hard work of healing.