Jonathan Moore, L.M.F.T., MA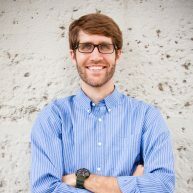 I am licensed as a Marriage and Family Therapist by the state of Tennessee. My license number is 1264. I graduated from Trevecca Nazarene University with a Master of Marriage and Family Therapy degree. Before this, I graduated from Northwest Nazarene University with a Master in Spiritual Formation degree.
My therapeutic lens is three-fold. It is based in a Christian world-view, attachment theory, and the belief that relationships are central to living fully. My theory of dysfunction is based on a person's ability to form lasting bonds with those around them. When a person is unable to bond with significant people – it causes distress and sometimes dysfunction. I conceptualize cases through a systemic lens with a focus on family of origin due to our families' profound impact on how we pursue, build, and maintain relationships. I believe that in order for a person to live wholly – they must pursue honesty and connection in their relationships with God, self, and others.
I specialize in seeing men, male adolescents, and couples.  If you would like more information about my practice or would like to schedule an appointment, please visit www.moxecc.com.