Angela Thompson, Marriage and Family Student Intern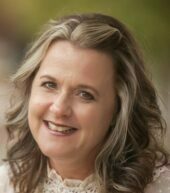 Angela is a Marriage and Family Therapy Student Intern from Trevecca University.
She and her husband have lived in Middle Tennessee for over 25 years and have 4 children. Angela holds a BSN from the University of Kentucky and has practiced Nursing for 30 years. She is trained with a systems focused approach and sees individuals as part of a family system that impacts one another. Her passion is for adults, couples, and families experiencing struggles in relationships that are keeping them stuck. In providing a safe place for to explore hurt and pain, Angela's desire is to walk compassionately with others in their journey to healing and wholeness.
You can reach Angela at angelathompsoncounseling@gmail.com or calling (931) 683-3302.