Renee Chambers, BA, Pastoral Counselor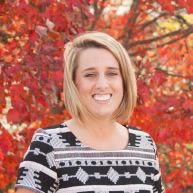 Renee is a Pastoral Counselor, with her certification through the National Christian Counselors Association. Renee works with Adolescents, Young Adults and their families. She is passionate about empowering teenagers, helping them find their voice and helping restore healthy communication within a family. Renee is also a Certified Temperament Therapist.
She may be reached at 615.812.2382 or at sozoboro@gmail.com
CURRENTLY CLOSED: Renee also has the opportunity to run a non-profit for teens here in Rutherford County called SŌZŌ. SŌZŌ is for high school girls and meets on Sunday nights from 6:00-8:00.  The heart of SŌZŌ group is to offer a safe place for teen girls to talk through life with their peers. To find out more about SŌZŌ, feel free to call Renee at the number above to see if there are any openings.