Diane Gammon, M.S.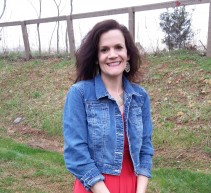 Diane meets with Children, Teens, and Adults. She works with clients Individually, in Couples, and as a Family. Diane specializes in treating Anxiety, Trauma, Post Traumatic Stress Disorder (PTSD), Panic Disorder, Grief and Loss, Miscarriage/ Stillbirth/ Infant Loss, Low Self-Esteem/ Self-Worth, Emotional Disturbance, Relationship Issues, Addictions, Abuse Recovery/ Intervention, Body Image/ Weight, Life Adjustments, Depression, Self-Harm, and Suicide Ideation/ Thoughts.
Diane has a heart to help empower individuals broken in spirit to help them attain hope and healing. She extends an inviting, safe, and non-judgmental demeanor toward her clients.
Diane offers a Sliding Scale Fee and works with clients who have financial hardship.
Diane implements a Holistic Approach by integrating Emotional, Spiritual, Physical, and Mental Health for Optimal Wellness. She also implements Art Therapy, Sand Therapy, and Play Therapy with her clients.
Diane leads FREE Monthly Support Groups for: Depression/ Anxiety/ Hopelessness, Trauma and PTSD, Grief and Loss (Including Miscarriage and Stillbirth), and for Abuse Recovery.
Diane received her Master of Science Degree in Clinical Mental Health Counseling from Walden University with a Specialization in Trauma and Crisis Counseling. Diane is under the clinical supervision of Michael Loftis LCSW as she pursues professional licensure as a LPC-MHSP.
Diane writes a daily blog about Restoring and Renewing Health and Relationships that can be found at LivingWithHopeCounseling.com.
To make an appointment with Diane, Call or Text her at (615) 556-8406 or Email her at Diane@LivingWithHopeCounseling.com.